2-day Bespoke snowmobile adventure-Sulitelma
 2-day Bespoke snowmobile adventure-Sulitelma
"Free-riding expedition close to Europe's most inaccessible point"
2-day Bespoke Snowmobile Expedition-Sulitelma
The Kvikkjokk fells provide an action-filled and exciting winter experience. During this free riding snowmobile adventure, we will explore the vast wilderness of the Pärlälvens nature preserve and the high alpine areas in the borderland of World Heritage Site Laponia.
This snowmobile expedition features ice-fishing and will take us to the magnificent Sulitelma glacier, a free riding experience in breath-taking environment.
Experienced guides will be with us throughout, ensuring an enjoyable time with some exciting stories.
Accommodations with high standard lodges with single rooms and Sauna, beautifully located close to the mountains.
During your stay, regardless if we are having lunch out in the sun or in the restaurant we serve locally sourced food with local flavour of Lapland, Sweden.
Tommy Holmberg, Nordguide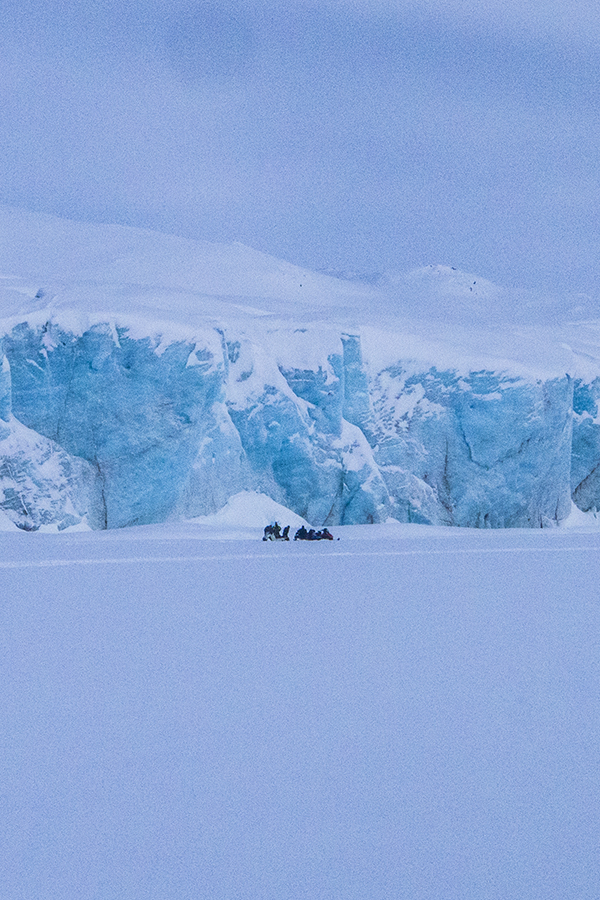 Snowmobile expedition to the glacier-Sulitelma
"Join us for an adventure of a lifetime"
Program:
Day 1:
Pick-up Luleå
Minibus transfer to Årrenjarka
Check-in mountain camp
Lunch in the restaurant
Rundown on the safety rules and driving instructions
Snow mobile driving
Dinner-haute cuisine of Swedish Lapland
Day 2:
09.00 Breakfast
10.00 Free riding snowmobile expedition to the Sulitelma glacier
13.00 Lunch and ice fishing
18.30 Jacuzzi with cold beverages and delicacies
20.00 Dinner-haute cuisine of Swedish Lapland

Day 3:
09.00 Breakfast
10.00 Minibus transfer moose safari to Luleå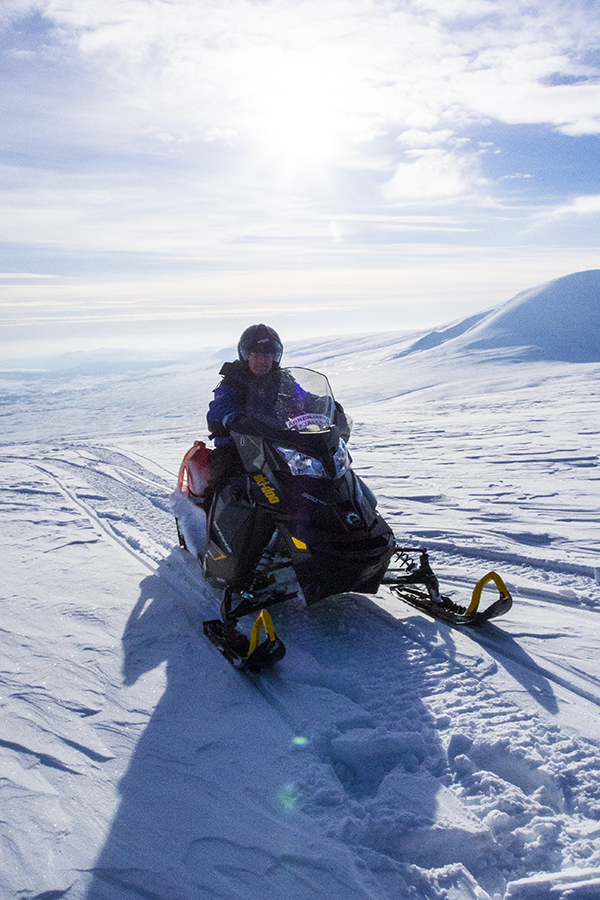 Towards The Sulitelma glacier,nordguide
"Snowmobile expedition in the vast wilderness of Lapland, Sweden"
Information:
Available dates 2018:
February-May
Including in your adventure:
• All ground transfer with car/minibus
• All meals are made with local food from Lapland, Sweden with selected drinks and wines. 
• Accommodations
• 2×6 Professional guide service
• Sauna
• Expedition to the Sulitelma glacier
• Ice-fishing licenses and equipment's
• 1p/per High performance snowmobile
• Snowmobile clothes and equipment's

Additional services:
• Alcoholic beverages in the Bar
• Helicopter airport-camp
• Helicopter sight-seeing
• Single rooms
(Everything is available)


Price ex: 6 persons 2×6 guide service:
Total price (incl.VAT): SEK 112 800
Price per person (incl.VAT): SEK 18 800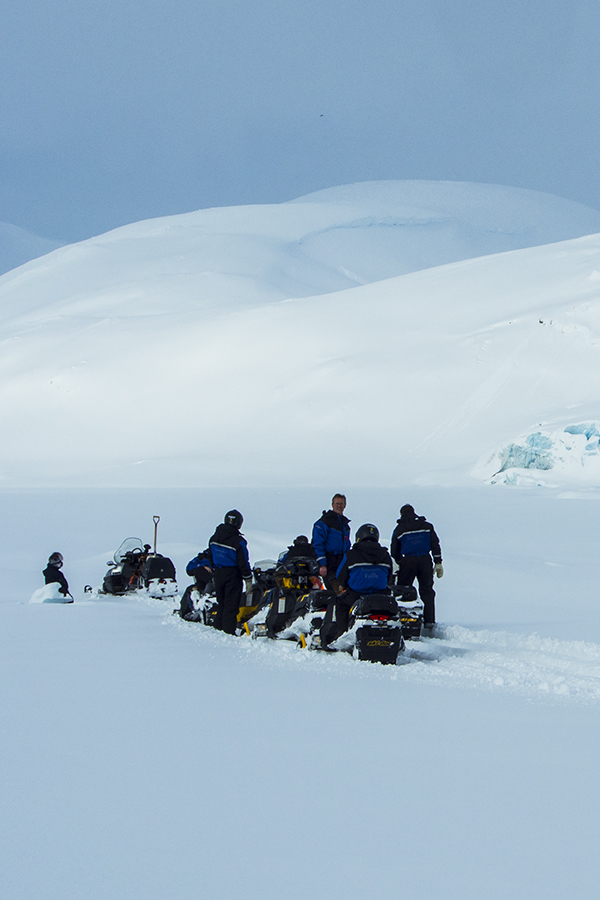 We reached the destination Sulitelma,nordguide
"Experience a true snowmobile adventure in the wild nature of Swedish Lapland"
Gallery from this area
Genuine snowmobile expeditions

In the vast wilderness of Kvikkjokk, Nordguide

Towards the alpine area

Expedition to the mountains of Kvikkjokk,nordguide

Taking a break close to the border of Laponia

Snowmobile expedition,kvikkjokk photo break nordguide

Snowmobile expedition, Lunch-break in the sun

Souvas traditional slightly smoked reindeer meat,nordguide

Ice-fishing in the mountains

Ice-fishing for arctic char

Ski-doo Summit 174 on the Summit, nordguide

Snowmobile free-riding expedition,nordguide

Moose fajitas,nordguide

Lunch in the vast wilderness of Swedish Lapland

Snowmobiles on the ridge

Off-track safari,nordguide

Snowmobile sait 1500m,nordguide

A photo break on 1500m peak
Accomodation & Haute cuisine of Swedish Lapland
"REGARDLESS IF YOU CHOOSE TO STAY IN A WOOD HEATED HUNTING CABIN OR IN A LUXURY CHARLET WE COMBINE YOUR STAY WITH SELECTED WINES AND LOCALLY SOURCED FOOD WITH LOCAL FLAVOUR-HAUTE CUISINE OF SWEDISH LAPLAND"
Margaux in the hunting cabin Nordguide

A glas of wine in front of the fireplace

Kalix caviar and champange Nordguide

Kalix caviar and champange Nordguide

Oysters on the glacier-rocks before the sauna

Nordguide serves Oysters on the glacier-rocks before the sauna

Aurora outside the camp

Aurora, pc ivan segerström

Camp Årrenjarka, nordguide

CAmp Årrenjarka,nordguide

Hunting cabin

Sunrise from the cabin window,nordguide

A buef of Moose,nordguide

After a long days hunt we serve a Buef of moose primerib

Årrenjarka bar,nordguide

After a hard day of snowmobile driving you need to relax for a while

Årrenjarka camp

A great accommodation with access, pub, sauna, single rooms