Bespoke adventures
In the vast wilderness of Swedish Lapland
Bespoke adventures
In the vast wilderness of Swedish Lapland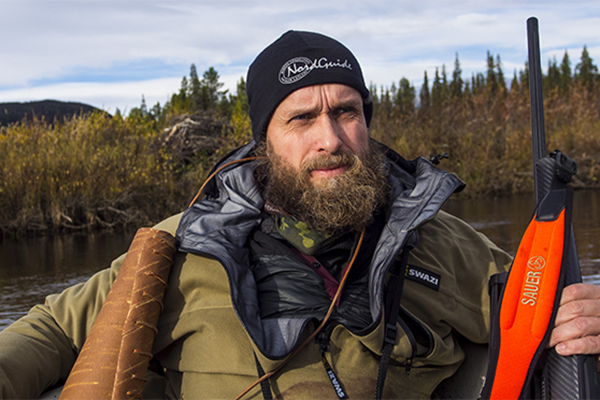 Tommy Holmberg CEO, PH and guide since 1995
About Nordguide
SINCE 1995, NORDGUIDE SPECIALISES IN BESPOKE ADVENTURES FEATURING; ADVANCED HUNTING PROGRAMS, CARFULLY SELECTED FISHING ADVENTURES AND BREATH-TAKING SNOWMOBILE EXPEDITIONS IN THE VAST WILDERNESS OF LAPLAND, SWEDEN.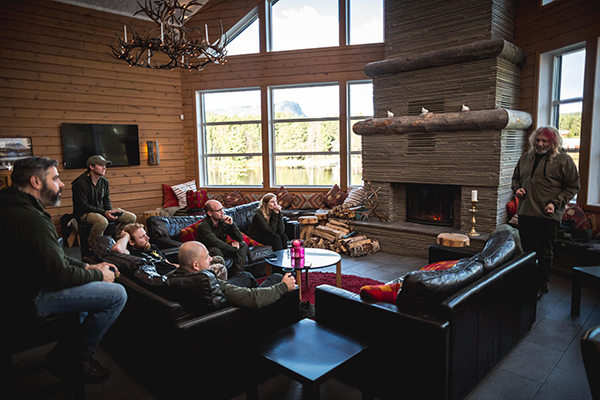 Our Services
Apart from our bespoke adventure program featuring Hunting safaris, fishing adventures and Snowmobile expeditions, we also organise media events and tailor-made business meetings all over Lapland, Sweden.
So, if you want help or have ideas about exploring the vast wilderness of Lapland, Sweden, do not hesitate to contact us.
Tommy Holmberg
Haute cuisine of Swedish Lapland
"REGARDLESS IF YOU CHOOSE TO STAY IN A WOODEN HEATED CABIN OR IN A LUXURY CHALET, WE COMBINE YOUR STAY WITH SELECTED WINES AND LOCALLY SOURCED FOOD"
Margaux in the hunting cabin Nordguide

A glas of wine in front of the fireplace

Kalix caviar and champange Nordguide

Kalix caviar and champange Nordguide

Oysters on the glacier-rocks before the sauna

Nordguide serves Oysters on the glacier-rocks before the sauna

Dinner inside the hunting camp

Margaux and duck,nordguide

Ptarmigan dinner outside, nordguide

Ptarmigan by the campfire

Arctic char for Dinner

Arctic char and sauce hollandaise, nordguide

A buef of Moose,nordguide

After a long days hunt we serve a Buef of moose primerib

Wine and Cheese

Sassicaia and skabram cheese,Nordguide

Coq au vin, capercaillie

Coq au vin, capercaillie, nordguide
Our Accomodation´s
We have selected the best accommodation in Lapland, Sweden.
This includes a wide variety of accommodation ranging from luxurious hotels to cosy wood heated cabins to homestays in traditional homes.
When we tailor your adventure, you choose the accommodation that fits the total experience.
Welcome to the vast wilderness of Swedish Lapland!
Hunting cabin Nordguide

Hunting cabin and norther lights

Camp ÅrrenjarkaNordguide

Camp Årrenjarka, singel rooms and jacuzzi

Briefing in the lobby

Årrenjarka, luonge

Aurora dinner inside the hunting cabin

Aurora dinner inside the hunting cabin PC.Ivan

Kangos guesthouse

Hunting accommodations, PC: Ryan heffron

Sunset outside the hunting cabin

Morning view from the hunting cabin,nordguide

Hunting camp

Fishing and hunting camp by the lainioriver
Blog
In this blog, we post articles and news. Here you can find stories from our previous clients, follow our social media and much more…