Arctic char fishing in Swedish Lapland 
Arctic char fishing in Swedish Lapland 
"Fly-fishing in the vast wilderness of Swedish Lapland"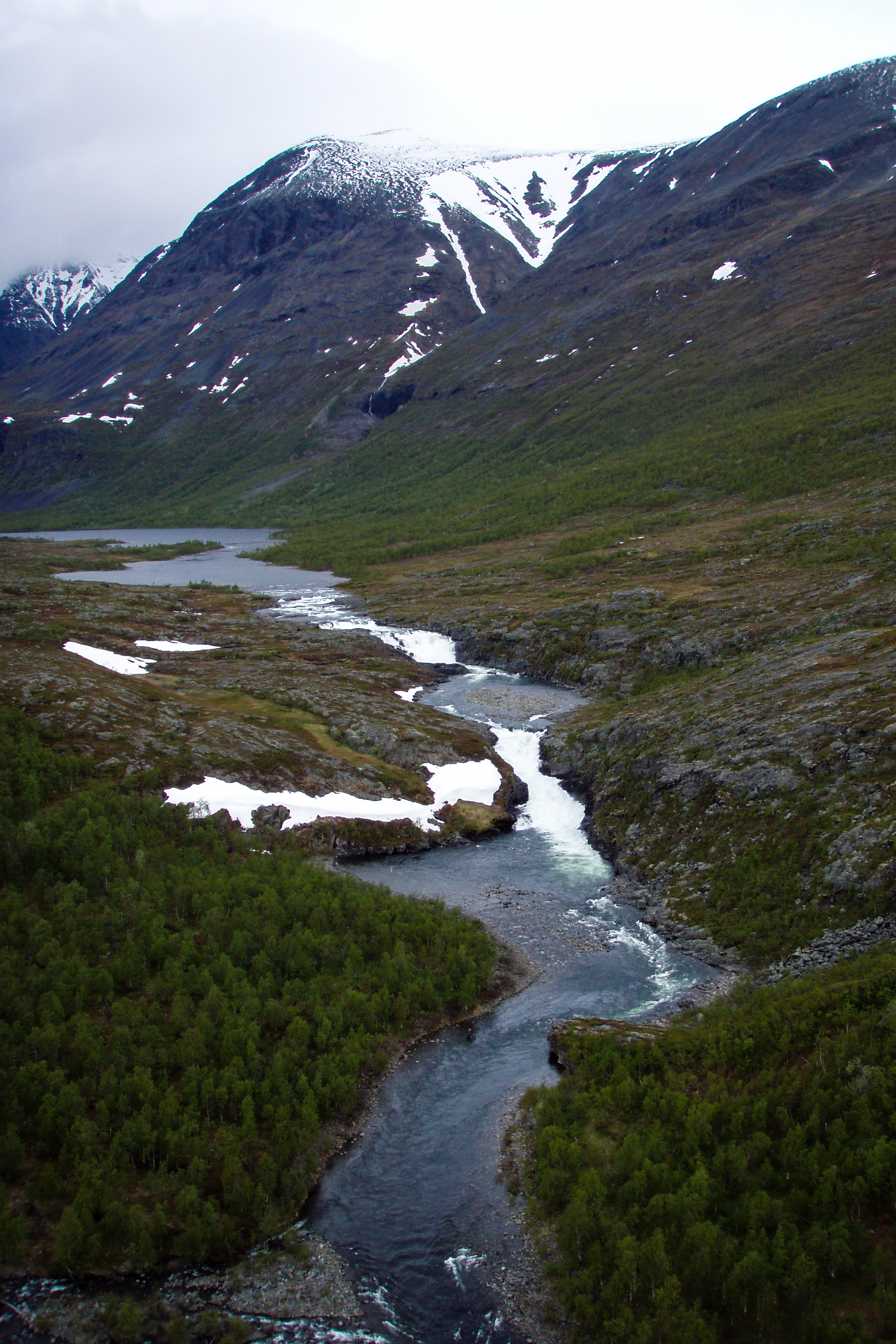 Char streams in Swedish Lapland,nordguide
Arctic char
Salvelinus alpinus
The arctic char is a fresh-water fish that lives and breed in our sub-arctic region up north. The Arctic char is closely related to both salmon and trout, and has many characteristics of both. For example, the arctic char has red belly and white stripes on the fens. The official Swedish record is 10,830kg (not 100% salvelinus alpinus). We have caught arctic chars over 4 kg, during night fishing in our secret lakes.
The char is often called the garbo of the mountains, for its unpredictability and its beauty. Few other fish can frustrate you like a big char. One moment it is there,
the next it has completely vanished. But that challenge makes it such fun to catch.
There are several classic char streams in Lapland, Sweden. The beauty of the fish in the stream is matched by the surroundings. You can take nothing for granted in char fishing. One moment it is flies the size of a pinhead that work, and the next moment colourful streamers or spinners.
You can find char in calm waters too, on tranquil evenings when they are silently gliding around lapping up midges. When the flatwater seems to have raindrops on
it, it can be the sign of a 3-kilo fish. In lakes, the char can take spinners, wobblers, flies and long lines. You can angle from the boat and land.
Fishing for arctic char is still something of "blind spot". Something waiting to be discovered.
Arctic char fishing adventure
5-days Bespoke Arctic char fishing adventure in Swedish Lapland
Arctic char fishing adventure
5-days Bespoke Arctic char fishing adventure in Swedish Lapland
"Join us for an adventure of a lifetime"
Gallery from this area
Arctic char hunting by boat,nordguide

Arctic char fishing in the mountains

Big Char night fishing in Swedish Lapland

Matte with big char pc.Krisse

Fly-fishing for big trouts, Swedish Lapland

Brown trout fishing pc Krisse

Arctic char fishing in Swedish Lapland

Big hog taken by Krisse

The first Char,nordguide

First char is landed,nordguide

Heli-fishing in Swedish Lapland

Fiskflyg did a good job,Nordguide
Accomodation & Haute cuisine of Swedish Lapland
"REGARDLESS IF YOU CHOOSE TO STAY IN A WOOD HEATED HUNTING CABIN OR IN A LUXURY CHARLET WE COMBINE YOUR STAY WITH SELECTED WINES AND LOCALLY SOURCED FOOD WITH LOCAL FLAVOUR-HAUTE CUISINE OF SWEDISH LAPLAND"
Margaux in the hunting cabin Nordguide

A glas of wine in front of the fireplace

Kalix caviar and champange Nordguide

Kalix caviar and champange Nordguide

Oysters on the glacier-rocks before the sauna

Nordguide serves Oysters on the glacier-rocks before the sauna

Dinner inside the fishing camp

Camp Kangos, pc Ryan Heffron

Sauna, nordguide

August Sauna, pc ryan heffron

Fishing cabin august, nordguide

Cabin ryan heffron

A buef of Moose,nordguide

After a long days hunt we serve a Buef of moose primerib

Sauna and Jaccuzzi

After a hard day of fishing you need to relax for a while

Salmon camp

A great accommodation with access, pub, sauna, single rooms