4-Day Bespoke winterhunt-ptarmigan and willow-grouse
4-Day Bespoke winterhunt-ptarmigan and willow-grouse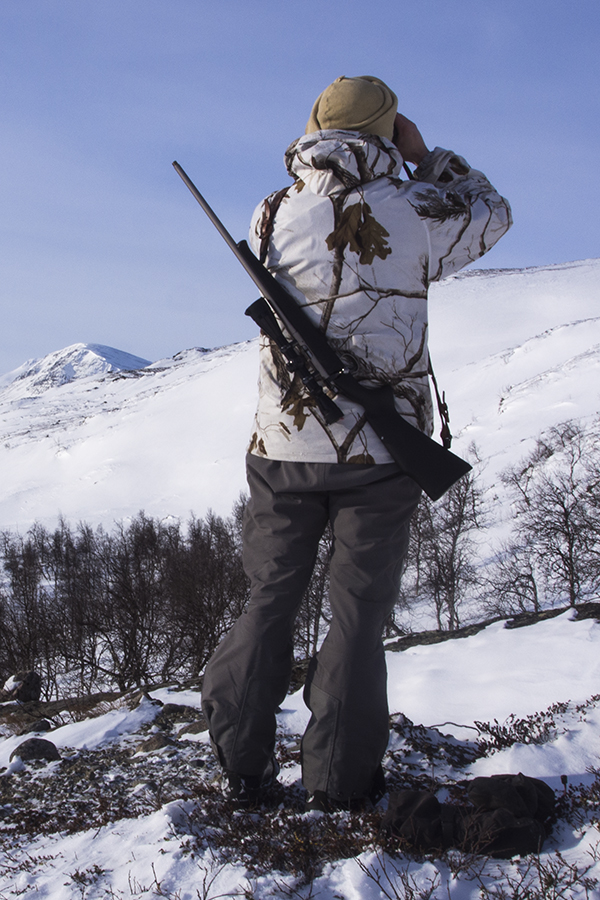 Scoping for ptarmigans,Nordguide
4-Day Bespoke winterhunt-ptarmigan and willow-grouse
NordGuide offers an outstanding winter hunt in Lapland, Sweden. This hunt is a breathtakingly combination of nature scenery, snowmobile expedition and the ultimate hunt for the ptarmigan and willow grouse.
To reach to hunting areas we will use snowmobile through the vast wilderness of Pärlävens nature preserve, which is close to world heritage site, Laponia.
We slowly stalk through the beautiful winter landscape using wooden skies that carry us on the deep snow layer, scoping and searching for the white birds. The weapons we use is fine calibre rifles in 22l and 22wm
During this programme, our base will be in Årrenjarka mountain camp, a beautiful camp situated on the shore of the great lake Saggat. The accommodation is in cabins/lodges that offers warm and modern comfort with 3 separate bedrooms.
We will serve food with local flavours, wild game food- local food of Lapland, Sweden.
The unique environment of our hunting grounds offers a forest setting abundant in birds and vast mountain areas, a natural habitat of the great ptarmigan and the willow grouse.
Tommy Holmberg, Nordguide
"Breath-taking winter hunt in the vast wilderness of Swedish Lapland"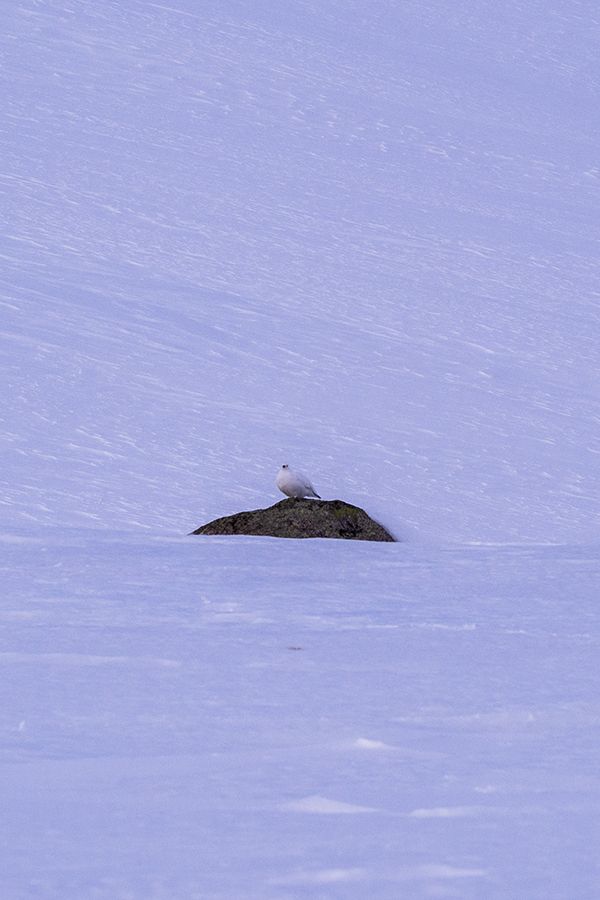 Program:
Day 1:
Car/minibus transfer Luleå Airport (LLA) – hunting grounds (3h)
Checking into the hunting lodge 3 separate bedrooms
Adjusting gun sights
Dinner, rundown on the hunt, safety rules and hunting regulations
Snowmobile transfer to the mountains
Stalking/cross country for ptarmigan/willow grouse
Dinner
Day 2–3:
06.00 Breakfast
07.00 Car/snowmobile transfer
08.00 Stalking/cross country for ptarmigan/willow grouse
Outdoor lunch coffee and bread
15.30 Transfer back to the cabin
18.00 Sauna cold beer and snacks
19.00 Dinner-haute cuisine of Swedish Lapland
Day 4:
06.00 Breakfast
07.00 Car/snowmobile transfer
08.00 Stalking/cross country skies for ptarmigan/willow grouse
Outdoor lunch coffee and bread
Transfer back to Luleå Airport (LLA)



"Experience- the winter hunt for ptarmigans and willow grouse"
Information:
Available dates:
15th of February-15th of March
Including in your hunt:
• All transfer with car/minibus/snowmobile.
• All meals according to program.
• Cabin accommodation in 8 bed hunting lodge.
• 1×2 Professional guide service.
• 1 snowmobile with sledge
• Bag limit: 8 birds/day per license.
• Skies and winter camo clothing
• Field preparation, hunting licence, federal
– Licence, hunting fee, liability insurance
• Import permit or NordGuide rifle
• Sauna
Additional services:
• Helicopter LLA Airport-Camp
 • Alcoholic beverages
• 1×1 guide service
• Taxidermist and shipping of trophy
Price:Apply for an tailor-made offer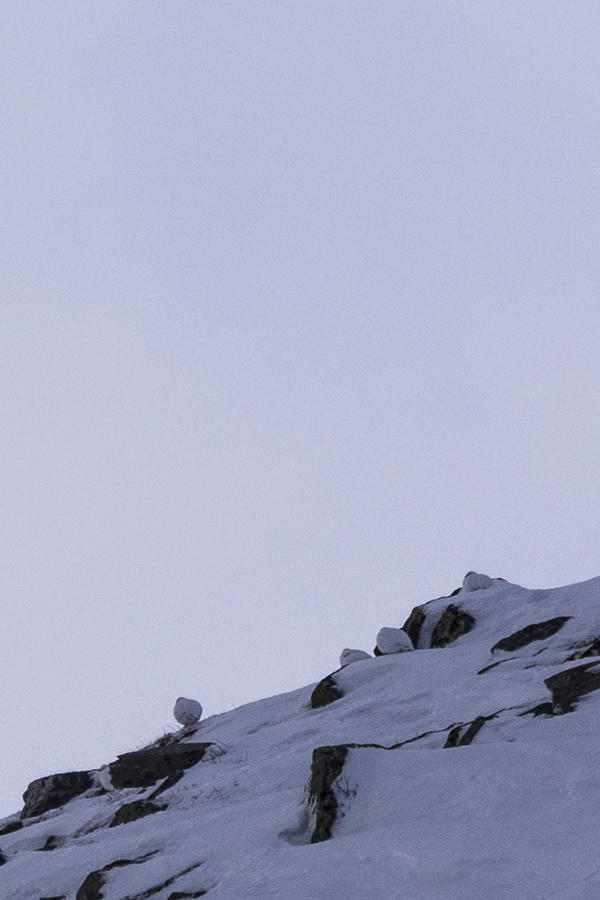 Ptarmigans on the ridge,nordguide
"Experience a true bespoke bird hunting adventure"
Gallery from this area
An old friend aiming for the birds, Nordguide

Ptarmigan hunt in the vast wilderness of Swedish Lapland,Nordguide

The Dinner is harvested,nordguide

Ptarmigan hunt,nordguide

Håkan stalking in for the shoot,Nordguide

Ptarmigan winter stalk hunt, Nordguide

Birds in legio,nordguide

Ptarmigan and willow grouse stalk-hunt,nordguide

scoping for ptarmigans,nordguide

A beatiful hunting day on the mountain,nordguide

Sunset from the cabin window,nordguide

Sunset from the cabin window,nordguide

Ptarmigans on ridge,nordguide

Stalk hunt with fine calibre rifles,nordguide
Genuine accomodations & Haute cuisine of Swedish Lapland
"REGARDLESS IF YOU CHOOSE TO STAY IN A WOOD HEATED HUNTING CABIN OR IN A LUXURY CHARLET WE COMBINE YOUR STAY WITH SELECTED WINES AND LOCALLY SOURCED FOOD WITH LOCAL FLAVOUR-HAUTE CUISINE OF SWEDISH LAPLAND"
Margaux in the hunting cabin Nordguide

A glas of wine in front of the fireplace

Kalix caviar and champange Nordguide

Kalix caviar and champange Nordguide

Oysters on the glacier-rocks before the sauna

Nordguide serves Oysters on the glacier-rocks before the sauna

Dinner inside the hunting camp

Camp Årrenjarka

Camp, årrenjarka, nordguide

Briefing before the tested to the edge event

Hunting cabin, nordguide

Moose hunting cabin

A buef of Moose,nordguide

After a long days hunt we serve a Buef of moose primerib